Network Insurance Group (NIG) is delighted to announce a new partnership with Ballina based Australian Insurance Solutions (AIS), effective from 1 July 2021.
AIS is a northern NSW based business with a diverse national client base and was established by Managing Director, Greg Croaker in 1999. The business is already a large mid tier brokerage in the northern NSW/ SEQ region and prides itself on a highly tailored advice approach and truly innovative risk solutions for its clients.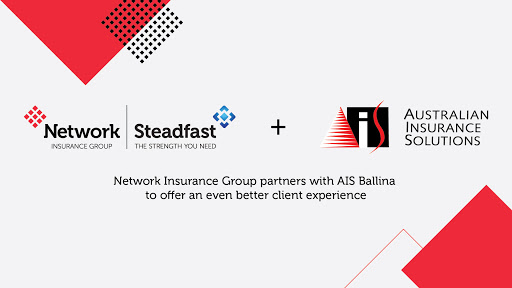 Andrew Broughton, CEO of NIG commented, "we are delighted to partner with the terrific team at AIS Ballina and expand our presence into northern NSW moving into FY 21/22. There are so many cultural and business synergies between our two organisations which we look forward to bringing together to create an even better client experience moving forward. Most pleasing of all, having the full leadership team in Greg, Wayne and Patrick staying on for the long term gives the partnership great continuity and a strong base for our joint growth ambitions".
Greg Croaker, MD of AIS commented, "with more than 20 years solid national growth from our northern NSW headquarters, we're excited to embark on this new and exciting phase of expansion in partnership with NIG. Both AIS and NIG bring a wealth of industry experience and influence to the table. Our core values are truly aligned. Both AIS and NIG see real opportunity to leverage new synergies to create even better and more innovative outcomes for our clients as well as exciting new growth opportunities for our loyal team".